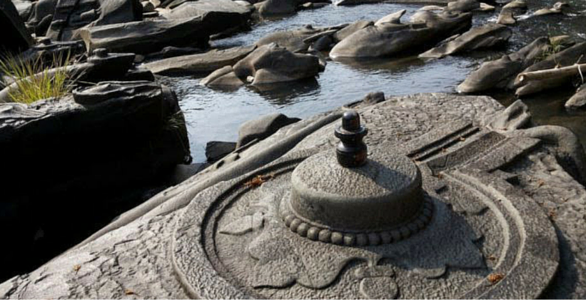 Sahasralinga : Land Of Lord Shiv
Sahasralinga is famous for thousands of Shiv lingas. Which are carved on the rocks in the river bank? Sahasralinga is is a famous pilgrim place in "Uttara Kannada" of Karnatka in India. One of the most famous temples here is the 16th-century Marikamba temple. This site is situated 10 km away from the town of Sirsi on the banks of Shalmala River.
 How to Reach
By Air
The nearest airport is Hubli that connects Sirsi to major Indian cities.
Hubli Airport is about 119 km from Sirsi.
Bangalore International Airport is the nearest international airport it is 418 km from Sirsi.
2.  By Rail
Kumta Railway Station is nearest railway junction to Sirsi, it is  61 km from Kumta
Nearby Places
Sonda
Banavasi
Yellapur
Yana
From Bangalore 500 kmsDistance  From..
From Nearest Town Sirsi 17kms
Nearest hospital Bhairumbe 6 km
Best time visit:-
Winter to early summer
"Inditrip welcome all your valuable suggestion and comment here, also if you wish to share any topic related to Indian tourism, Join our team and we will publish your content with your name".
   Email : inditrip.in@gmail.com
                                                                              Thank you..
Each linga present at this site is present directly opposite an engraving of Nandi, the vehicle of Lord Shiva.