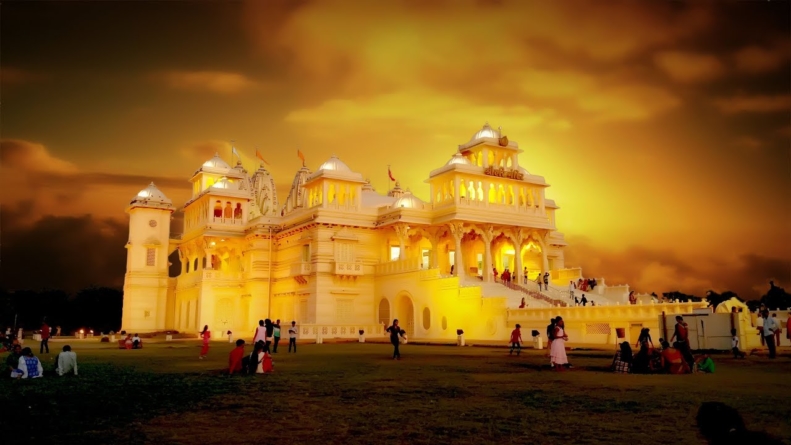 Discover the Birthplace of Mahatma Gandhi – Porbandar
A western city in Gujarat state, Porbandar recognized as Mahatma Gandhi Ji birthplace and also the birthplace of Lord Krishna's friend Sudama. Being the birthplace of Mahatma Gandhi, Porbandar attracts most tourists. The area enclosed by Mahatma Gandhi home maintained and restructured in a temple which signifies peace.
The sandy beach at Porbandar also known as Chowpati expanded in vast along the sea. The beach continued well constructed in the year 2003 for the tourists to relish the good moments and picturesque view. Proper seats arranged for the public along with a skating ring for kids. The ground also used for Janamastmi fair annually.
This beautiful beach city gives employment to a lot of people in fisheries. Also renowned for the most threatened mammal Dugong found here. Government is taking certain measures and conservation policies for the mammal.
Overview
This attractive beach town holds varied temples and dams and nowadays become a famous trading epicenter.
The beach city a wonderful travel destination with a significant series of event in history, which offers a lot of charm. The house where Gandhi Ji born, now been converted into a temple.  There various other holy places, reservoir, dams, coast and wildlife places to bond experience in Porbandar. It entices tourists with shrines like Bharat Mandir, Ram Doon Temple, Sudama Temple, Hanuman Temple and many more.
History
According to the Archaeological research, the remains of Late Harappan during 16th and 14th century BCE existed. This another confirmation to indicate that Harappan inheritance of oceanic movement sustained for a long time. Throughout the Harappan period on the coast of Saurashtra.
Porbandar, the splendid city holds great importance, historically for the Indian subcontinent. Diggings nearby Porbandar threw light and unlocked the option of the existence of Harappan civilization around Porbandar till the 12th century. Various prehistoric style aircraft and cruises found that depicts that Porbandar once a significant hub for marine activities. In Indian mythology,  known as Sudama, the friend of Lord Krishna in Dwaparyug. By the 16th century of the Common Era, the city had become imminent to export royalties to the Arab countries through the Arabian Sea for bread factories, which is why also known as Pao Bandar. Through the change in colloquial, the name gradually turned into a pore Bandar. Since the 20th century, become a popular tourist attraction due to the birthplace of Mahatma Gandhi.
Places to Explore
Barda Hills Wildlife Sanctuary
The sanctuary is situated at a distance of 15 km from Porbandar and divided into two regions named Jamnagar and Porbandar. The area enclosed with the Lush green agricultural fields, dense forests and mountain region. The wildlife sanctuary comprised of a vast variety of animals such as chinkara, lion, crocodile, leopard, crested hawk eagle and a massive variety of butterflies. Three venomous snake species can be found here.
Porbandar Beach
The Porbandar beach also called as Marina Beach quite popular for its glorifying attractions. Hazur Palace stands one of them. Located at Dwarka and Veraval and holds the most magnificent view during sunrise and sunset.
Sri Hari Mandir
This magnificent shrine not only a temple of deities Lakshmi Narayan, Radha Krishna, Lord Ganesh, and goddess Karunamayi but a gurukul for Rishikul students.
Chowpati Beach
If one wants to experience the sparkling blue Arabian Sea, Chowpati beach the perfect place. In addition to peace, fast food, and special drinks, kahwa stalls are also offered on the beach. Flamingos, seagulls and other sea birds live on the beach all day long.
Huzoor Palace
Huzur Palace a grand, neoclassical structure beginning in the 20th century, which touches the influence of Anglican in both architecture and administration. Especially with decorative pillars and portico, and flanked with gardens with fountains, the palace to behold right at the edge of the sea. A crowd of spectators in front of the castle during Navratri festival to honor the previous rulers, but not allowed to enter the palace.
Krishna Sudama Temple
The Temple of Sudama at Porbandar devoted to Lord Sudama, a friend of Lord Krishna. Gujarat the land of the whole dynasty of Lord Krishna, and the ruler happened to be a devotee. The grand structure of white stone a revered destination, especially for the newly married royal couple of Rajasthan.
Food
Porbandar comprised of a lot of food options rich, easily available and puts light on your pocket. Here restaurants offer Indian, Punjabi, Chinese and Continental food with local cuisine, essentially vegetarian. Sweet palms like local treasures like Dhokla, Khandvi, Thepala, Khakhra and Gavar, Basundi, Shrikhand.
Best Time to Travel
During this season, the temperature lasts between 10 and 36 degrees Celsius. The weather is very pleasant and it is a great time to come here in the month of November to February
How to Reach
An important and major port city with Porbandar, Gujarat coast developed very well and well connected to other major cities by road, rail or air. Porbandar connects public and private buses with many big cities of Gujarat. Porbandar also possesses good rail connectivity. The city also has its own airport.
Map Of Porbandar