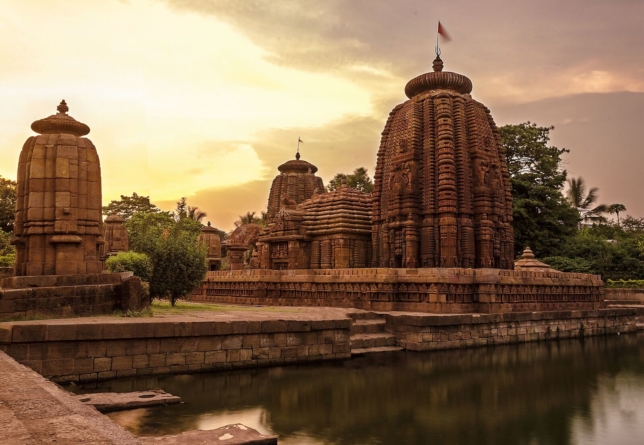 Top 2 hill stations of Odisha
Orissa earlier called Odisha and located on the coast of India by the Bay of Bengal. Kalinga was the ancient name of Odisha. On April 1,  celebrated as Utkal Dibasa (the establishment day of Odisha) because the state was established on April 1, 1936. Cuttack was the capital of the state for more than 8 centuries but on April 13, 1948, Bhubaneswar was formally pronounced. The new capital of Odisha especially a place for Hindu temples, this place also gives wonderful natural gifts with beautiful hill station. With the fields of crop and beautiful beaches, temples, rivers, waterfalls and tribals, with palm trees, the main attractions of Odisha are Bhubaneswar and Puri temples, clean silver beaches and magnificent sun temples of Konark.
Odisha, a state with great history, a state of nature and adventure. To experience the innumerable miracles of this beautiful state, the tribal people should visit such developed state of Odisha. Also known as the soul of India, Odisha a place where you can relax on the beaches, visit famous temples and discover the beauty of nature and wildlife and much more. You can also see various monuments which are a great way to remind you of state history. The arts and culture, fairs and festivals, dance and music of Odisha are a treat for those tourists who like to see colors and want to enjoy the whole life. Go to the state of India's soul and come back with a bag full of memories, beauty, and simplicity.
Top 2 hill Station of Odisha 
Daringbadi
It would be appropriate to say "Kashmir of Odisha", because of its name its natural beauty and the height of 915 meters in Kandhamal. In addition, the place equipped with pine trees, coffee gardens, and many beautiful valleys. Hill Viewpoint, Rushikulya river, Doluri river, Pootudi waterfalls, Pootudi waterfalls and then dense rain forest attract tourists to explore these heights.
This small hill station in Kandhamal area of Odisha has not been very searched. Due to low dues or restaurants, remote areas and tags may be due to "naxal area". Phulbani, which 104 km away from Daringbari, treats the eyes pleasant and frugal. Attractions include hill scenes, eco-stop, darangbadi-udyagiri backwoods, dansibadi waterfalls and cedar forests, which are located around 3-4 km in total.
Nearby places to visit
Behrampur (NH59 – 4 hours' drive)
Bhubaneshwar (250kms by street) or
Sambalpur (By street).
Koraput
Koraput district located along the backdrop of the green valley, which instigates a tourist to explore the areas marked by freshness and forests, waterfalls, terraced valleys and darting springs. Nearby hill station attracts the attention of nature lovers. Apart from this, places like Machchand, Onukadeli, Jalpute, Chindri, Hattipathar, (Devamali) Patangi etc. should go due to its beautiful beauty. Koraput district located at 17.4 degrees to 20.7 degrees north and 81.24 degrees to 84.2 degrees east longitude.
The district bounded by Raigada in the east, Bastar district of Chhattisgarh in the west and Malkangiri district in the south. To a lesser extent, the historic backdrop of the hill station, in the 3rd century BC, the local location of Koraput was very far, when it had a place with bravery and intimidated people. The controllers of the area were rulers of Satvahan, Ikshwaku, Nalas, Ganga Swami and Suryavanshi, who nominated Koraput district before entry of the British. In the end, Koraput was transformed into a district in the year 1936.
How to Reach
By Road
Odisha well associated and undoubtedly attainable by roads.
By Train
A well-associated railway network to Odisha set down. Bhubaneswar, Puri, Madras, Calcutta, Delhi, Bombay, Bangalore, Guwahati, Hyderabad and Trivandrum to Bhubaneswar provide all express trains to take you Odisha.
By Air
The nearest airport to visit Odisha Biju Patnaik airport.
Map of Odisha