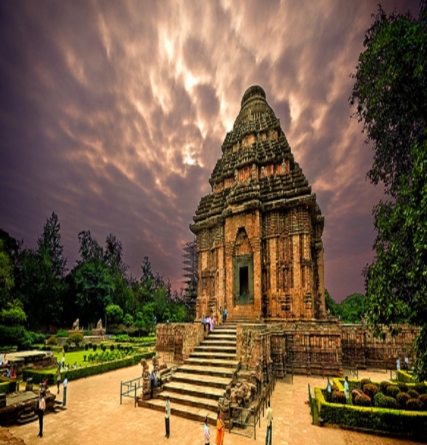 Top 2 hill stations of Odisha
Odisha
Orissa, formally called as Odisha, is a state of India, situated on the South east shoreline of India, by the Bay of Bengal. Kalinga was the ancient name of Odisha. April 1 is consequently celebrated as Utkala Dibasa (establishment day of Odisha) because the state was established on April1, 1936. For more than 8 centuries Cuttack was the capital of the state but on April 13, 1948 Bhubaneswar was formally pronounced as the new capital of Odisha. Bhubaneswar is the present capital of Odisha. Notably a place to Hindu temples, Odisha also gives away surprising nature gifts with the hill stations it shelters.
How to reach.
By road – Odisha is well connected and easily accessible by roads. Every city is of Odisha is easy to reach via road.
By train- A well connected railway network to Odisha is laid down. Bubaneswar, Puri, Madras, Calcutta, Delhi, Bombay, Bangalore, Guwahati, Hyderabad and Trivandrum to Bhubaneswar provide all expresses to take you Odisha.
By air – Biju Patnaik airport is the nearest airport to reach Odisha.
1.Daringbadi
Calling it "Kashmir of Odisha" would be appropriate as it owes this name referring to its scenic beauty and a considerable elevation of 915 meters in Khandmal. Besides, the location is blessed with pine trees, coffee gardens and many beautiful valleys.
Hill View Point, Rushikulya river, Doluri River, Putudi Water falls, Putudi Waterfalls and then dense rain forests also enables the spirits of tourists to explore these heights.
This little hill station in the Khandmal region of Odisha is a TREASURE OF NATURE still not discovered much. The reasons might be because of fewer lodgings or restaurants, remote area and the tag "Naxal region".
Phulbani which is 104kms from Daringbadi is pleasant and a mitigating treats for eyes and touring.
Fascinating places have hill view points, eco stop, Daringbadi-udayagiri backwoods go, dasingbadi waterfalls and the pine woods, all situated inside a vicinity of 3-4 kms in total.
One can get to the place from
Behrampur (NH59 – 4 hours' drive)
Bhubaneshwar (250kms by street) or
Sambalpur (By street).
Street from Daringbadi to Behrampur is steep at a few places and has few clasp bends. October and January are useful for going to Daringbadi, December is said to be the best time.
2.Koraput
Koraput District is situated with the background of green valley which provoke a tourist to explore the faultless freshness and the sites marked by forests, waterfalls, terraced valleys and darting springs, the hill station draws the nature loving people.
Further, locations like Machkund, Onukadelli,Jalaput, Chindri, Hatipathar,(Deomali) Potangi etc. are must to be dwelled owing to their scenic beauty.
The Koraput District lies at 17.4 degree to 20.7 degree North and 81.24 degree to 84.2 degree east longitude.
The District is bordered by Rayagada in the east, Bastar District of Chhatisgarh in the west and Malkangiri District in the south.
To the extent the historical backdrop of the hill station, the locale of Koraput existed far back in the third century BC when it had a place with the valiant and feared Atavika individuals.
Controllers of the area were Satavahans, Ikshvakus, Nalas, Ganga lords and rulers of Suryavanshi, who designated the Koraput district before the entry of British.
At last the Koraput turned into a District in the year 1936.
Map of Odisha