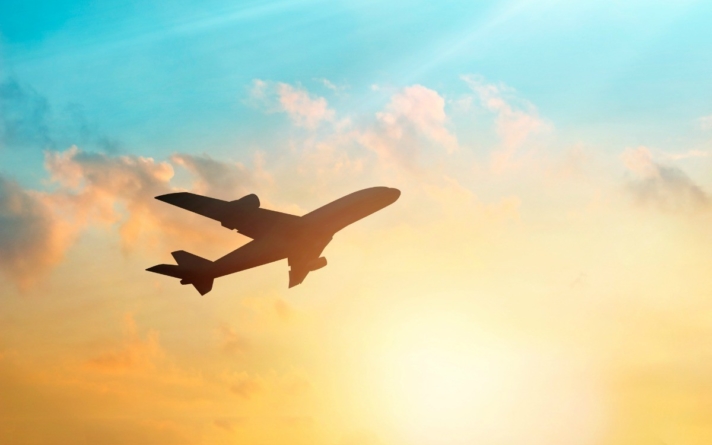 Perfect long weekend ideas
A crowded place for the weekend is not a good idea, you will feel a lack of peace and serenity that you are expecting on your trip. A long week of hard-work and monotonous life requires a break and an hour away for self-grooming. A small jaunt of two or three days is all you need to get relief from busy roads, hectic schedules, honking vehicles, and same old faces so just plan an excursion to a place i.e. way opposite to your daily surroundings.
Got excited about the idea, right? Life has become so much hectic that weekends are the only time to explore life and in that scenario, the weekend gateway around the city is the perfect decision to go for. If you have a short span of time then plan wisely the location around your city. One can explore varied recreational activities, can shop and enjoy and can gulch the delicious delicacies of these locations.
Travelling has become a lot relaxing with easy linked roads, rails and air facility. India is full of diversity with beautiful places in its store, fulfilling the desires of nature lovers, adventure freaks, foodies and shopping lovers. So, why wait for something else, plan a trip, pack bags and get set go for a memorable weekend. Embrace yourself and explore the exquisiteness of the places you going to stopover. India has innumerable options for holiday destinations to opt.
Delightful Delhi
Travelers ready with bags packed must know that places around Delhi are thrilling and full of adventures. Be its scenic beauty of hill stations of Himachal and Uttarakhand to splendid Uttar Pradesh to the Rajasthan-Land of Kings. Plan an expedition to enjoy and feel blessed by the divine.
Chaukori
Hill station of Pithoragarh district situated in the Himalayan Range of Uttrakhand. The beauty of green mountains and ancient temples like Ghunsera Devi Temple, Arjuneshwar Shiva, Nakuleshwar grasp the attention of visitors. This off-beat destination is 469km away from Delhi. Resorts and cottages are best for a panoramic view of Himalayas peaks.
Fagu
It is one of the outstanding and preferable off-beat destinations around Delhi. It is least crowded and mesmerizing beauty, just 20km away from Shimla and 361km from Delhi. There are lot many activities to explore at this place. If visiting in the month of February, you must participate in the ski fest.
Kangojodi
It is 7km widely spread and just 275km away from Delhi, located in Himachal Pradesh. Enjoy a thrilling and memorable weekend as this place is ideal for the activities like trekking around the forest, rappelling, camping, zip lining, and camping. Get going to this place with family and friends.
Bollywood City Mumbai
Mumbai is a classic city with admittance to the Western Ghats and azure water of the Arabian Sea, it is offering a plethora of weekends. Misty hills, blissful beaches, mesmerizing waterfalls, historic forts, and much other sightseeing.
Sandhan Valley
Lies in Igatpuri that is about 183 km away from Mumbai also known as "The Valley of Shadow" because the valley is relatively narrow that disrupts the sunrays from getting into the passage from where trekkers will pass.  Visited for camping and Bonfire under stars. It still hasn't fully flourished as a tourist place yet it is a destination worth visiting for relishing the beauty of nature and peace.
Lonar Lake
This lake is the outcome of meteor collision and it said that it took place around 50,000 years ago. It is situated in Buldhana district that is around 476 km away from Mumbai. It is rich in flora and best visited for watching birds and for photography. The calm and soothing environment can soothe your mind and the natural beauty here can mesmerize your soul. This place is the best place for Hindu devotees as this place is rich in pilgrims likes Shiva Rock Temple, Shree Yadneshwar Temple, Vishwanath Temple and Kamalja Devi Temple that surrounds lake from all around. Camping is another best option for tourists visiting this place under the glinting sky.
Hyderabad The City of Biryani and Pearls
Busy city of Telangana also known as IT hub of India has innumerable weekend gateways.  Go with amazing plans for discovering the culture, history, natural beauty, and adventure and lot other options for soothing your exhausted mind and soul.
Shamirpet Lake
This is an artificial lake built at the time of Nizam reign, it attracts a lot many birds making an eye-catchy spot for bird watching that makes it mesmerizing with quietness. It is around 31 km away from Hyderabad and unarguably best option for weekend escape if you want some peaceful and quality time.
Karimnagar
A spot to chill out with family and friends leaving behind the stress and tiredness of routine life. You can enjoy the peaceful environment just 163 km away from Hyderabad. It is a perfect destination place to relish with your loved ones this weekend. It is located at the on the bank of Godavari river. Kondagattu Swami Temple, Elagandala Fort, and Jagityala Fort are the tourist attractions here.
Bangalore The Silicon Valley of India
Twin capital city opens up a mass of holiday alternatives for weekends in Andhra Pradesh as well as in Telangana. The blessed beauty of nature to historical allures of Hyderabad, embrace the weekend away from chaotic routines.
Manchinbele Dam
It is situated 40km away from Bangalore and is built in Ramnagar district. A perfect off-beat destination for those living in Bangalore as they can enjoy trekking, swimming, and rock climbing. Get peace and happiness at your disposal!!!
Dandeli
The town of Uttara Kannada district located in the region of the Western Ghats that is around 461 km away from Bengaluru. This destination least known and perfect for adventure lovers to enjoy a thrilling weekend. Visitors can enjoy night camping and sports such as white water rafting in Kali River. Nature walks and picnics are the best options for living behind the tiredness of hectic routines. Shiroli Peak and Kavala Caves are another mesmerizing locations just 25km away from this destination.
The most exciting offbeat destinations around some of the most populous metropolis cities of India that are breathtaking after a haulage week. Relish the best moments of a lifetime and visit such exciting places. Be in touch for more exciting excursion ideas!!!