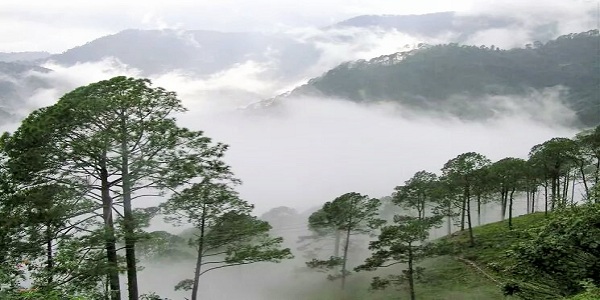 ARAKU VALLEY-FOOD BOWL OF SOUTH
Imagine  Araku Valley as the "Food Bowl of South India". The emergence of the mug full of refreshing coffee is cultivated from the plantation in this Araku Valley. Valley in the Eastern Ghats, located at the distance of 115km from the Visakhapatnam, district of Andhra Pradesh, close to the Odisha state borders.
When one drives through the valley of the dense flora and the wild fauna, it takes them to the appealing land of the coffee plantation, where the drops of fog decorate the leaflets like the pearl decorating the shell pearls. A place where the people from 19 different groups migrated and accommodated, which makes it more interesting and colorful place, one could ever visit.
Therefore different tribes follow different culture and wear different attires, perform different forms of traditional dances, among which Dhimsa and Mayur are popular dance forms during the festival of Itika Pongal in the month of April.
Itika Pongal
What if there is a festival for hunting? It would be surprising to know about, yet interesting. Itika Pongal a festival of Araku Valley is famous as a hunting festival, during which people terminate their agricultural activities and starts their hunting journey at their nearby forests. Colorful attires and varieties of dance forms, performed by tribal, and the popular festival of Itika Pongal.
Itika Pongal celebration
Places to Visit in Araku Valley
Besides presenting you beautiful landscapes, the hills that can please your eyes and warm your heart, Araku Valley can also offer the best coffee aromas which can rouse your nerves up. However the  falling waterfalls, can wake up your happiness, and some of these places are mentioned here:
Padmapuram Botanical Gardens
A historical garden of horticulture used to supply vegetables to the Army during the 2nd World War, to help them. Also has different varieties of trees and flowers and an exotic rose garden, from where different types of plants are purchased by the visitors.
Araku Tribal Museum
A destination of people with colorful outfits, their clay works, and their art and craft. It creates awareness and provides information about the different culture and traditions of the people.
Ananthagiri
A small yet alluring hill station between Vishakhapatnam aka Vizag and Araku which is at the distance of 26km. Therefore  Araku Valley is a place of splendid deep valleys and scenic place.
Chaparai Waterfalls
A delightful place located 50kms away from Araku on the way of Paderu. Another name is Dumriguda Falls.
BEST TIME TO VISIT ARAKU VALLEY
Between October and March when the temperature lies between 15 degree Celsius to 30 degree Celsius, are the best time to explore the valley.
Summers and Monsoons should be avoided as the temperature rises to 41 degree Celsius.
BEST PLACE TO SHOP AND EAT
Shopping
Other than amazing hill station, Araku Valley also serves as a great medium for shopping lovers. Irrespective of its under-developed market, it is famous for craftworks, silk clothes, bronze antiques, and pieces of jewelry.
Therefore, some of the famous silk cloth shops are- Image Ready-mades, Jeegiram Jute Mill, Srinivasa Chits, Chandana Silk Palace, etc.
Food
Mouth-watering famous food called Bamboo Chicken is worth a try.
INTERESTING FACTS ABOUT ARAKU VALLEY
Railway tracks along the Borra Caves travel from Vishakhapatnam till here once in a day, which gives are the jaw-dropping view of the tunnel.
However, unique Pieces of jewelry and handicrafts attracts local people, as well as tourists, proved to be more fascinating other than sight-seeing.
HOW TO REACH ARAKU VALLEY
By Air: The Nearest airport is in the city of Vishakhapatnam which is 115km away from Araku Valley.
By Rail: Araku Station which is 136km away from Vishakhapatnam.
By Road: Either private or government transports, one can achieve Araku Valley starting from Vishakhapatnam.
Map of Araku Valley