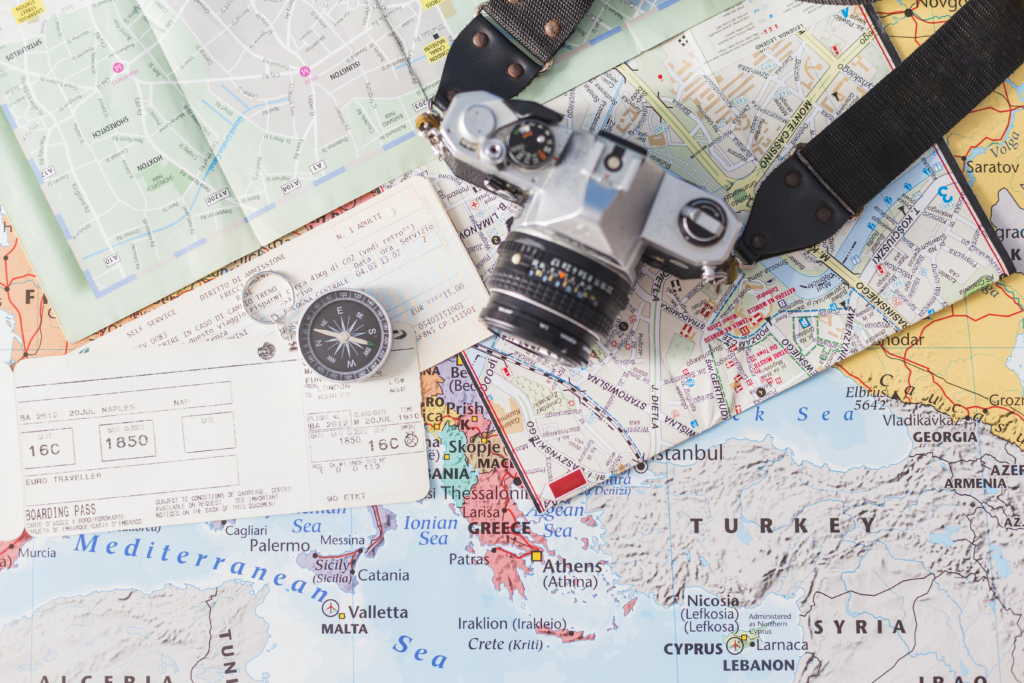 Pakistan is considered as a dangerous place to visit a few years ago until the new political party made its foot into the government and planned to increase tourism in the country.
Since then, the rush of tourists started to turn their faces on Pakistan, and exploring the most historical and beautiful places exists here. If we talk about the last two years, Vloggers covering Travel or food have been spotted to various familiar and rear areas of Pakistan.
The experiences they had are the sole witness uploaded on their Instagram accounts and YouTube channels.
These Vloggers are also considered as the main reasons to provide a solid belief to other foreigners for planning their travel destination for 2020 in Pakistan.
In this travel guide, you will get to know about the essential tips, including costs, transportation, visas, and the best time to visit Pakistan.
You Should Know the Best Time to visit Pakistan
As you all know, Pakistan has faced ups and downs in the past. Still, the primary factor in selecting this country by the tourists is the tourism capabilities dramatically increasing in the past two years. So, it's better to know all about when to visit Pakistan to make your trip worth it.
The primary thing in your checklist for Pakistan would be its ideal weather for a visit. But, it depends upon the type of places you want to travel.
In general, Mar-Oct is considered as the best season for tourists in Pakistan and Nov-April as the wrong seasons.
Summer Season (March – October): 
I would not hesitate to tell you that the weather in Pakistan would be different for you as compared to the country you are in living.
The northern areas of Pakistan give you a hot and dry experience in the summer season.
If you are fond of trekking, then the beautiful landscapes of Northern areas of Pakistan give you the ideal moment to enjoy your time. July is considered as the hottest month across Pakistan, and you may feel warm winds around the country.
However, the July to august period contains the right amount of rainfall, so the weather also has the chance of getting humid.
The central coastal areas of Pakistan are available in the Baluchistan province. So, it's also ideal for you to visit these places in the summer season because the weather gets slightly healthy in coastal areas in the evening time due to the ocean breeze.
If we talk about the northern areas that are much closest to your checklist, so roads are all clear for any of the tourists coming here, and the reason behind it is the lack of snow.
If you feel much better in a generous amount of people, summer would be the best time for you to visit this place due to the high amount of local tourists in the Northern Regions.
Moreover, the holy month also known as Ramadan comes in the summer seasons these days. So, you might find it much hard to get food from the local restaurants in the areas. However, the hospitality ratio of Pakistan will make it much easier for you to eat good food offer by the locals of visiting locations.
Winter Seasons (November – April): If we talk about the winter seasons, so weather gets very severe across the country. But if you are planning to cover the urban areas of Pakistan, winter will also be a good season for you to visit.
The areas of major three provinces, including Punjab, Sindh, and Baluchistan, are much ideal and bearable to spend time as compared to summers. Due to climate changes, these provinces tend to be hotter in summer but ideal in winters.
Due to heavy snow and road blockage, the northern region is not ideal to go in winter. However, Mountain places like Hunza, Quetta, and Gilgit are much perfect for experiencing breathtaking views when it gets surrounded by snowfall.
You should Know About The Currency Barriers in Pakistan:
As compared to Western countries, Pakistan is much more dependent on Paper Currency. If you compare it's currency for today, so 1 USD =155 rupees, 1 EURO = 172 Rupees, 1 pound = 202 Rupees.
You should know about the currency rates when exchanging money in the Pakistani Currency.
Besides that, the main reason for guiding you about the Currency is that northern areas don't have much ATMs. Also, the big cities don't provide you the facility to withdraw money from your ATM's in Pakistani Banks.
However, bringing cash along with you makes it easy to exchange the Currency into Pakistan rupees through a money exchange service provider.
You Should Know about the Top Destinations in Pakistan
 For Hiking perspective:
Islamabad, Dunga Gali, Nathia Gali, Swat, Naran, Kaghan Valley, Thandiani, Kirthar National Park, Lal Suhanara National Park, Matta, Kotli Sattian, and Burban is ideal.
For Beaches:
Karachi, Ormara, Gaddani, Pasni, Gwadar, Hingol National Park, Jiwani, Bundle Island, Damb, Sonmiani are the most notable places for you.
For Architecture:
Few places have some historical architecture preserved in the current time.
These places are Nagarparkar, Sheikhupura, Sialkot, Dera Nawab Sahib, Rohri, Taxila, Katas, Thatta, Harappa, Derawar, Faislabad, Multan, Salt Range, Peshawar, Chakwal and many more.
For Nature:
If you are much concerned about the natural beauty of Pakistan, then there are different places you should visit.
Such natural places are Haripur, Mingora, Miandam, Mansehra, Malam Jabba, Havelian, Kalam, Azad Kashmir, Gilgit, Skardu, Shogran, Gorakh Hill station, Ziarat, Saiful Muluk National Park, Attabad Lake, Kumrat Valley and many more.
For Museums:
Islamabad, Lahore, Karachi, Taxila, Peshawar, Harappa, Golra, Rawalpindi, Mardan, Umarkot, Saidu Sharif, Kot Mithan, and many more.
You Should Know about Getting Visa in Pakistan
If we talk about a visa before 2019, it was so hard for any foreigner to get it when arriving at the airport. However, you could only get it from your home country.
Since then, the government of Pakistan made it easy for foreigners of more than 170 countries to get it by applying it online.
For applying and getting your first Pakistani e-visa, you need to go through three essential yet easy steps. It's better to let you know aware about it below.
Step 1: According to the Pakistan e-visa online portal, each type of visa requires slightly different documents. So, you should open the portal and click on the tourist's visa option to get precise information about the documents needed for it.
Step 2: Make sure to attach the scanned documents as per the tourist visa Requirements, 350 kb of the photograph, and a valid online payment Debit/Credit Card.
Step 3: After arranging all of the above things, you are now eligible to apply for online Application. All you need is to follow the below bullet points to make it happen successfully.
Make sure to tap on the Apply Now button to launch the Pakistan online visa system.
Create a Fresh Account.
Login to your Account.
Pay the Required Fees.
Submit Your Application.
Note: The rates for visa payments vary for each country.
In the last, if you are struggling to do all of the above preparation, then it's better to call for a reliable travel app in Pakistan. Mytm Tours and travelers are one of the best booking app in Pakistan you can connect with to make your travel checklist possible.
Author: Sarah Spinster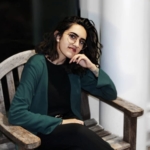 With a background in business administration, I'm a travel enthusiast. Born in Bulgaria, I have experience of traveling to Germany, France, and England during his education, moved to Islamabad after completion of his education, and working there as a travel consultant for European tourists. I had travel experience in over 40 countries in Europe, Middle-East, Asia-Pacific, and the Americas. I love exploring new places and sharing his experiences.