Dilwara Temples The timeless beauties
Dilwara Jain temples constructed by Vaastu-Tejpal, Jain Sutrasans. Dilwara Temples are considered one of the world's most beautiful Jain pilgrimage sites. It reflects Jain values in architecture, like honesty and conscience. There are five temples in Dilwara temples, each of which has its own distinctive identity. Dilwara Temple 2.5 kilometers from Mount Abu of Rajasthan. The only hill station of Rajasthan. Located at an altitude of 1220 meters above sea level.
Situated between the lush green hills, Dilwara Temple the most beautiful pilgrimage spot for the Jains. Built by Vastuppal Tejpal between the 11th and the 13th centuries, this temple famous for its excellent use of marble and complex carvings on every hook and corner. From the outside, it looks quite frightening but, once you enter in, you will go to the heels, with beautiful designs and patterns on the terrace, walls, arches, and pillars.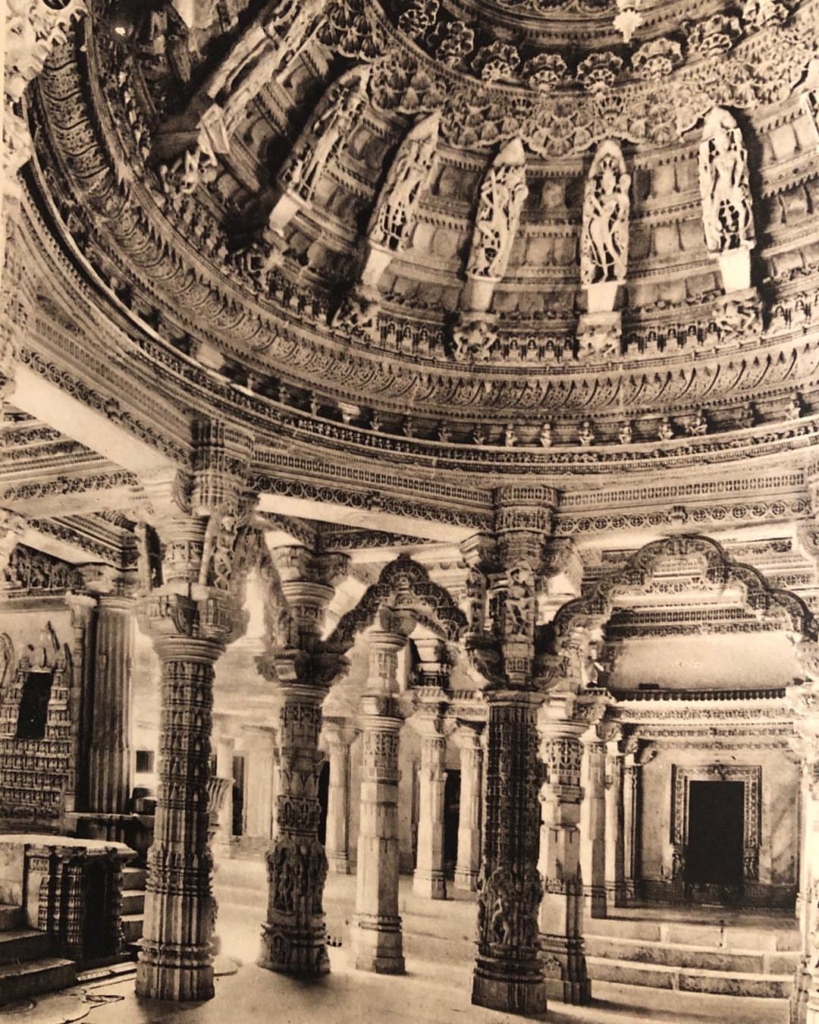 Overview 
Dilwara Temple has five identical temples, such as Vimal Vasahi, Luna Vasahi, Pitallahar, Parsvnath, and Mahavir Swamy Temple, which are dedicated to Lord Adinath, Lord Rishabh Bho, Lord Neminath, Lord Mahavir Swami and Lord Parshvanath respectively. Each of these temples has a color palette, a central chamber, a sanctum sanctorum, where God resides and Navchoki a group of nine heavily decorated terraces. Some other mantras bounding structures include kirthi columns and elephants. With its simplicity and penance, the temple tells you about Jain values and principles.
Not just worship place, Dilwara temple an ideal center of architectural wonders. Its beauty certainly creates magical magic that will attract you here again.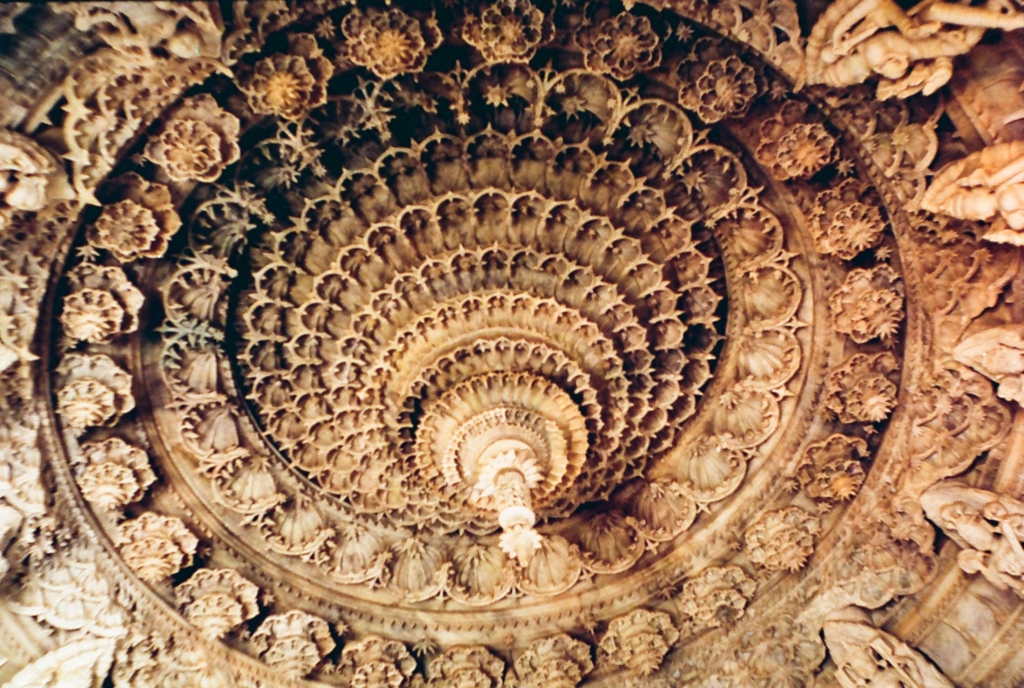 Five Dilwara Jain Temples
Vimal Vasahi Temple (Shri Adi Nath Temple)
Vimal Vasthi Temple made of white marble. This temple built in 1031 AD and made by Vimalsh, who was the minister of Bhimdev I of Gujarat, Chalukya king and Solanki Maharaja of Gujarat. "This temple first dedicated to Jain Tirthankar Rishab Dev.
The oldest temple in all the other temples of the complex and dedicated to the first Jain Tirthankara Shri Adinath Ji. Built-in 1031 by Vimal Shah, the ruler of Gujarat's Solanika ruler. Inside the temple are small images of Jain saints, in which there are special art pieces of art carving on marble. Outside of the temple, there an open courtyard surrounded by all the corridors and decorated with marble carved stones. The "Good Pavilion", which a hall decorated with many images of Shri Nath, is another attraction of this temple.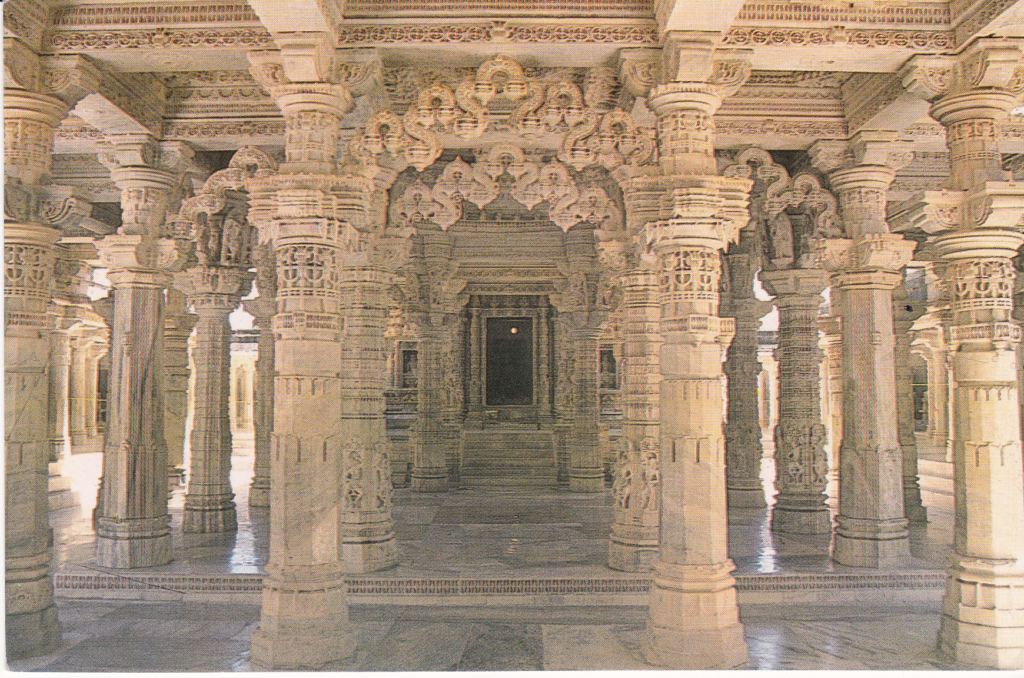 Luna Vasahi (Shri Nemi Nath Ji Temple)
Luna Vasahi Mandir built in 1230 by two brothers – Vastuppal and Tejpal – Vaghela ruler of Gujarat, both ministers of a Varadhwal. This temple dedicated to Shri Nemi Nathji, 22nd Jain Tirthankara. The statue of Shri Neminath Ji composed of a black marble temple, which has a main hall called Rang Mandap, in which 360 small statues of Jain Tirthankar are made of marble.
This temple dedicated to the 22nd saint of Jain religion – Shri Nemi Nathji. Constructed in 1230 by two brothers known as Tejpal and Vastuppal. The idol of Shri Nemi Nathji's black marble has been amazingly seen among 360 small statues of Jain Trishankar in a hall named Raga Papa. The pillars of this temple constructed by Maharana Kumbh of Mewar.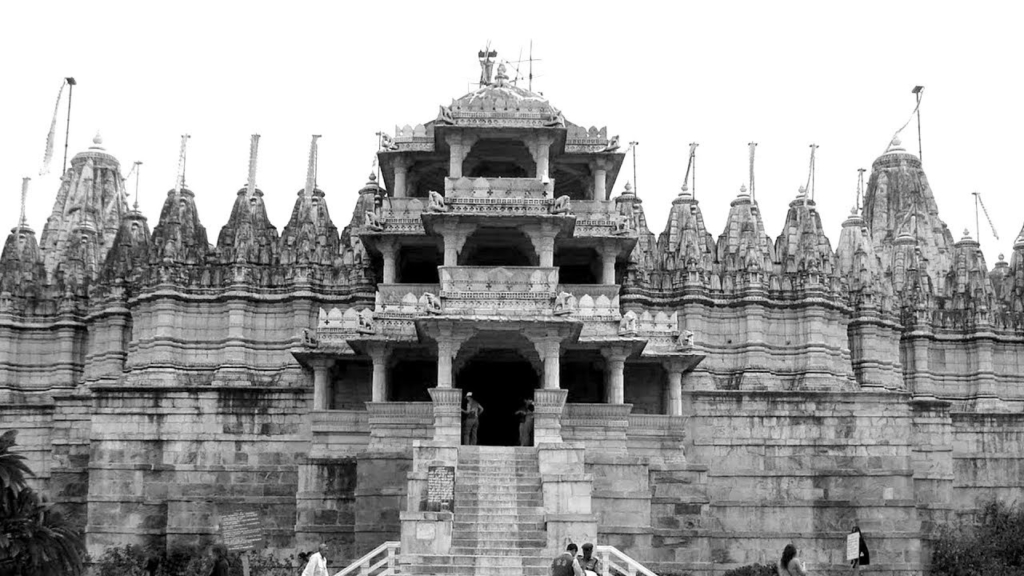 Pittalhar Temple (Shri Rishabh Ji Temple)
The Pittalhar temple built by Bamashah of Rajasthan, a minister of Maharana Pratap. This temple first dedicated to Jain Tirthankar, Rishab. In it, there a large cast metal statue of Rishabh Dev, which earlier Jain Tirthankar. Main metal used. In this statue, there "Pittal" and hence the name of this temple is 'Pithalhar'.
Shri Rishabhdevji Temple constructed by Bhim Shah, who a minister of the Gujarat Dynasty. This temple is known as Pithalahri / Pithalahar Temple because it is known as Pithalahri / Pithalhar Temple. Pistol (brass metal) is used in the construction of most of the idols in this temple. There are also Guddu Mandapa and Navchauki.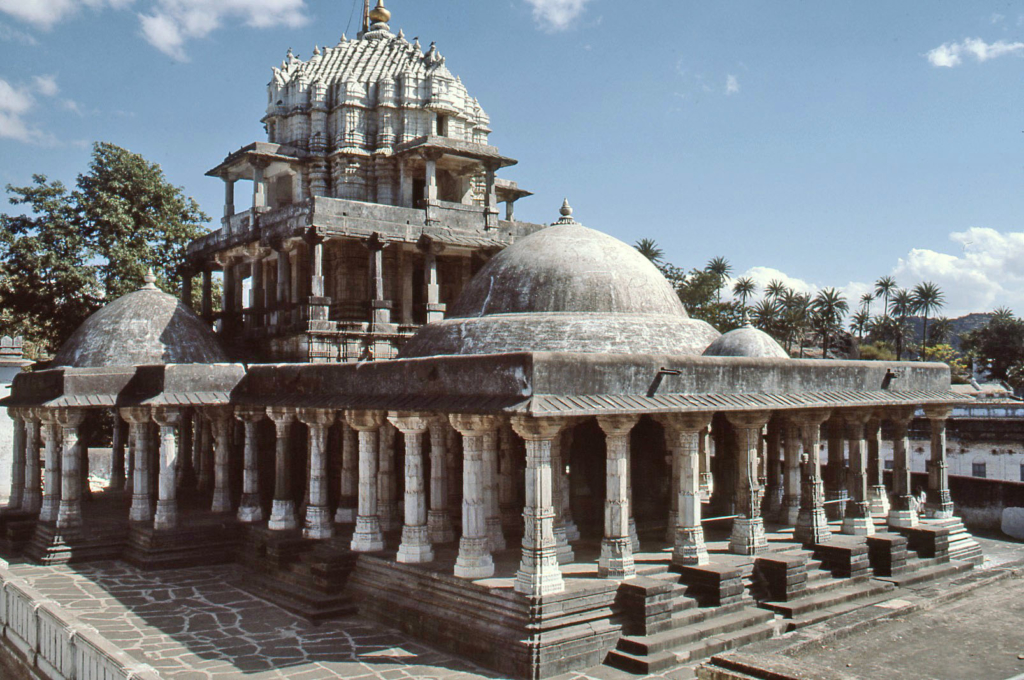 Khartar Vasahi Temple (Shri ParshwanathTemple)
The Kharatar Mandir constructed by Mandalak and his family in 1458-59. This temple has a three storey building. Highest of all temples in Dilwara Temple There the highest temple in all Mandar temples in Shri Parshvanath temple. Construction of the temple with four big pavilions 1458-59 AD Between the Mandika tribe. The temple wonderful carvings on marble pillars.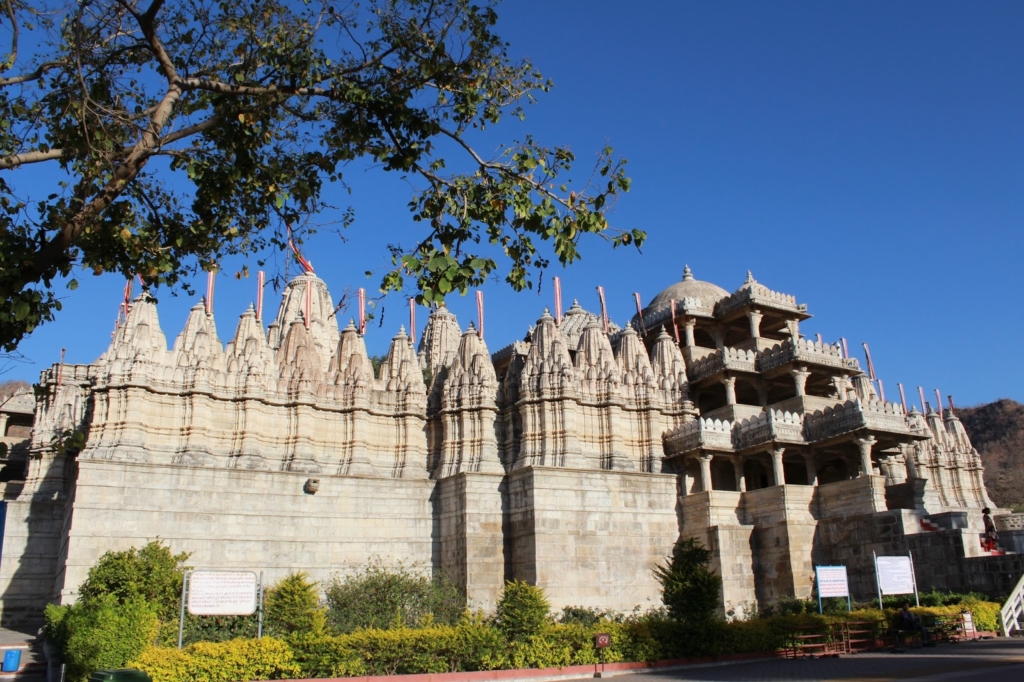 Mahavir Swami Temple
Mahaveer Swami Temple, the last Jain Tirthankar, dedicated to Mahavira. A small temple built in 1582 and dedicated to Lord Mahavir, 24th and the last Tirthankara of Jain. This Jain temple dedicated to Lord Mahavira, the 24th Tirthankar of Jain. Built-in 1582. A small temple relative to other Jain temples. The painted pictures of Por in his walls are a wonderful work of Sirohi's craftsmanship. This magnificent work completed in 1764.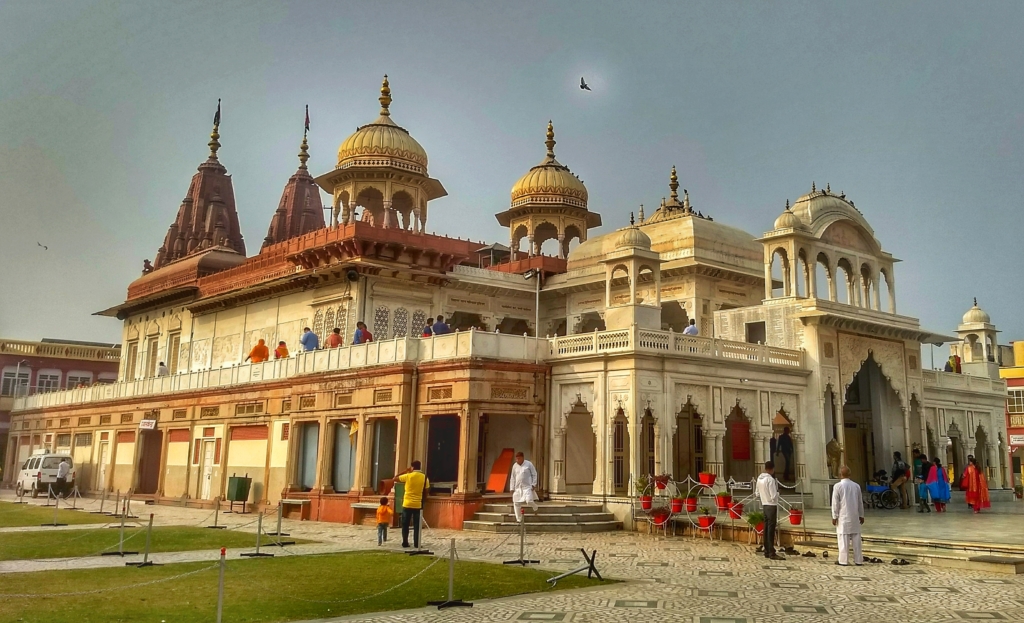 Important Information about Dilwara Temple
Open – Daily (Even on public holidays)
Entrance Fee – Free
Temples Time for Jain's – 6 AM to 6 PM
Temples Time for Non-Jain Tourist – 12 PM 6 PM
Photography – Not allowed inside the temple complex
Best Time to Visit – October to March
Nearest Railway Station – Abu Road railway station
Famous Place to Visit near "Dilwara Temple" Mount Abu, Nakki Lake, Achalgarh Fort, Trevor's Tank, Gaumukh Temple, Adhar Devi Temple, Doodh Baori.
How to Reach Dilwara Temples
By Train
The train is apparently the easiest way to reach Mount Abu. Abu Road the nearest station in the main city, located just 28 km from the city.
By Air
If you are traveling, then the nearest airport Udaipur. However, you have to book a taxi to reach Mount Abu from the airport.
By Road
Connected to main cities, Mount Abu can be reached easily by road. At a distance of 163 km from Udaipur, Mount Abu is the perfect choice for a road trip. Delhi has located 739 km from Mount Abu. Jaipur located less than 500kms from Mount Abu and has a 7-hour drive.
Map of Dilwara Temples