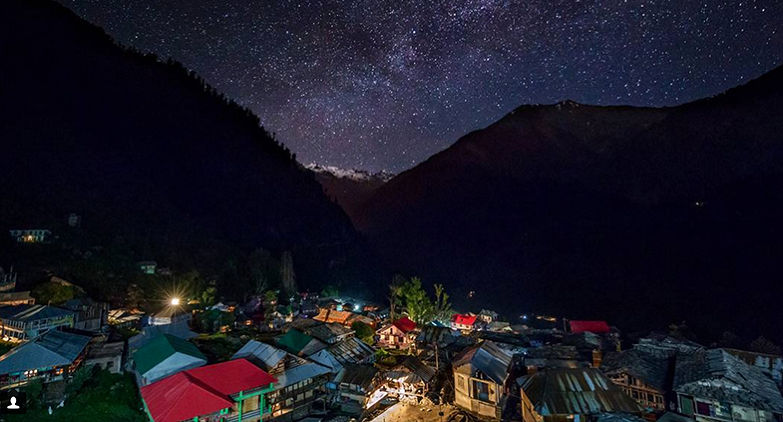 Kasol-Kheerganga- An Ideal Getaway With Friends and Family
Kasol-Kheerganga trek is an adventure that not just offers breathtaking views but also offers a lot in just a short period of time. The trek is very popular in the region of Himachal Pradesh and manages to attract a huge crowd of travelers all across the globe every single year. Kheerganga is a quaint village that has its own indomitable charm. Kasol is famous for Psy or raves parties and if you are a party animal then you should visit them once in a lifetime.
Quick details of Kasol Kheerganga trek:
– Elevation: 2,960m
– Duration: 2 days
– Distance: 12 km
– Difficulty level: Easy
– Best Time: March to April and September to October
How to reach?
The starting point of the Kasol Kheerganga trek in Kasol and to get to Kasol you need to reach Barshaini. There are two ways to reach Kheerganga, one is from Barshaini to Natkhan village and then Kheerganga. And another one is from Kalga/Pulga through forests which are longer.
There are several modes of transportation to reach Barshaini and Kasol. To reach Kasol, you can also first reach Bhuntar.
By Road: Take a bus from Delhi or Chandigarh to Bhuntar town and then take a local bus or taxi to reach Kasol or Barshaini.
By Railways: Pathankot railway station is the nearest railhead which is 300km from Kasol. From here, take a passenger train to Joginder Nagar Railway station and then take a taxi or bus from there to reach Barshaini.
By Air: The closest airport is the Bhuntar airport which has connectivity to the major cities like Delhi and Chandigarh. Take a direct flight and reach Bhuntar. A bus or taxi will take you to Kasol that is 32 km from Bhuntar airport.

Best time to visit:
The special thing about this trek is that it is accessible round the year. The best time to visit Kasol Kheerganga is from March to April. It is a weekend trek and can be easily done in any season. In summers, the weather remains pleasant. In winters, the weather remains chilly and if you are a snow lover then the best time to visit in the months from November to February. In these months you will get to see snowfall. The Kheerganga top gets covered with pristine white snow from December to January. Avoid going there in Monsoon. Monsoons are counted as a risky season to trek in the mountains.
What to eat in Kheerganga?
Anywhere. Kasol and Kheerganga have many food stalls and cafes that offer great Israeli and local food. Though there are no food joints at the top. So carry some packed food. But, You can easily find some of the food stalls on the trekking route from where you can get maggie, tea, paratha, and chips/biscuits.
Activities to do:
Exploration: The trek to Kasol Kheerganga offers a great chance to explore the quaint villages and hamlets to know the pahadi culture and lifestyle. You can also explore the nearby places like Malana, Tosh, Chalal, Pulga, Manikaran, etc. All the places are beautiful and help you to discover the beauty of Parvati valley
Trekking: Apart from Kasol Kheerganga trek, You can also do short treks from Kasol to Chalal, Malana, and Tosh Village. Trekking in the Parvati valley is an amazing adventure to do.
Camping: Apart from trekking, Camping at Kasol near the riverside and at the top of Kheerganga will be magical and exciting.
Partying: If you are a party animal then you must visit Kasol and make the most of it.
Here are some travel tips:
– Harm no animals and plants
– Pack enough food in your bag for the top. Handy snacks like cookies, chips, etc.
– Always carry a water bottle and fill your bottle at the fresh waterfall.
– Do not litter here and there. Do not throw the plastic waste on the trek.
– Always follow your trek leader and do not wander alone.
– Do not make fun of the local culture and traditions
– Always carry minimum cash and ID proof.
Things to carry:
If you are planning a weekend trip near Delhi, head towards Kasol Kheerganga. For this trip, you need to carry these essential things-
– Woolen clothes and thermal innerwear- irrespective of the season. The weather there is not constant and is alway changing
– Fleece jacket, down jacket and waterproof windbreaker
– T-shirts and Trousers
– First-aid kit
– Trekking shoes- water-resistant and with good ankle support
– Trekking pole- must bring
– A good quality Backpack
– Snacks, Water bottles, energy bars, and protein bars.
Author: Kuldeep Sharma