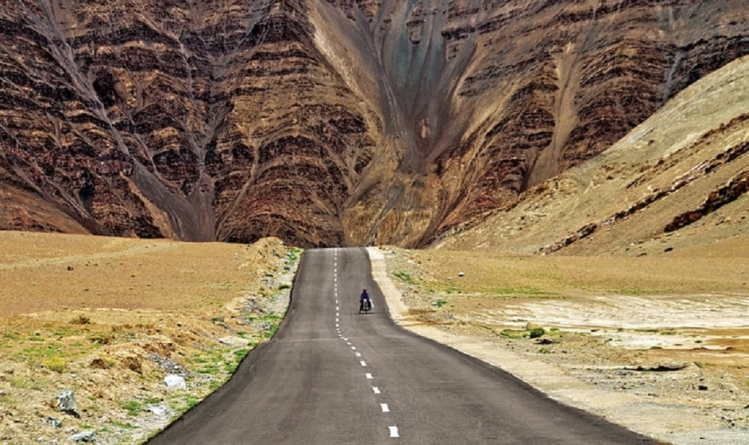 Hidden Truth behind the Mysterious Magnetic Hill
"Cyclops Hill", magnetic Hill positioned near Leh in Ladakh. The layout of the area and surrounding slopes form the presence of mountains. The hill road is actually a sloping road. Objects and cars on the mountainous road may appear sloping upwards in defiance of gravity when they are actually rolling downhill.
The other two magnetic hills of this type are in Gujarat. One is near Bhuj (Kala Dungar – Black Hills) and the other is in Tulsi Shyam.
In Ladakh, this word creates an image in our mind about a mysterious land, and people present there will agree that it definitely meets the expectations. Centuries ago Shahjahan had said that if there is a heaven on earth then it is in Kashmir. For this, I say that he did not go to Ladakh or certainly his opinion would have changed. Or maybe they also included Ladakh and when he said the word Kashmir, One of the many enchanting places of Ladakh, which has made people mysterious for a long time and continues to do so. It is a small road situated about 30 kilometers from Leh towards Kargil and it is known as Magnetic Hill of Ladakh.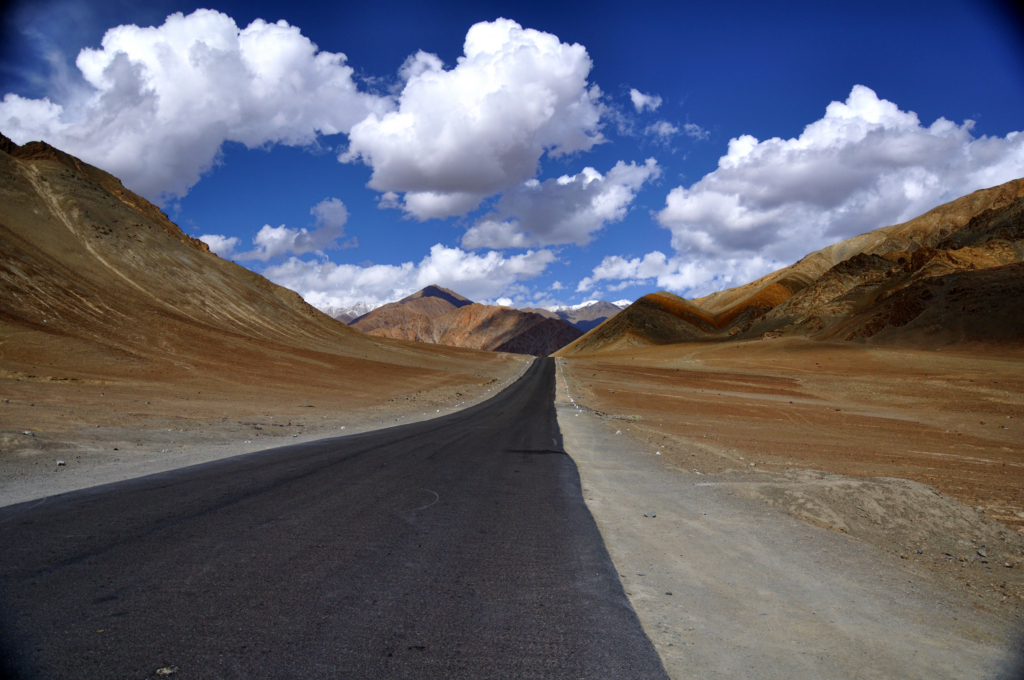 On this special part of the Leh highway, you will clearly see the road leading forward. However, if you stopped the engine and put your vehicle in neutral, then it will start moving slowly and can go up to 20 kilometers per hour. It is believed that the act behind the mysterious event is a magnetic power that is so strong that it can pull up the cars. It is indeed so infamous that airplanes flying in this area also increase their height to avoid magnetic interference. Every tourist driver passing through here will kill the engine to experience the tourists how the car still runs. Some people do not know about Magnetic Hill and just pass through here, But those who know they stop their cars to verify whether they had heard that it is true or only a made-up story.
 About Magnetic Hill
There are various theories about the unique phenomenon of Magnetic Hill, each of which wants to explain its gravitational-disrupting event in one way or the other. Let's take a look at some of the popular principles surrounding Magnetic Hill.
Magnetic force theory: The magnetic force theory is also the most widely accepted theory and finds acceptance among the people. According to this principle, the hill emits a large amount of magnetic energy, so that the vehicles are drawn towards it. In fact, these are not only Indians who have had this unusual experience. Travelers from around the world have testified to the feeling of an invisible pull from the hill.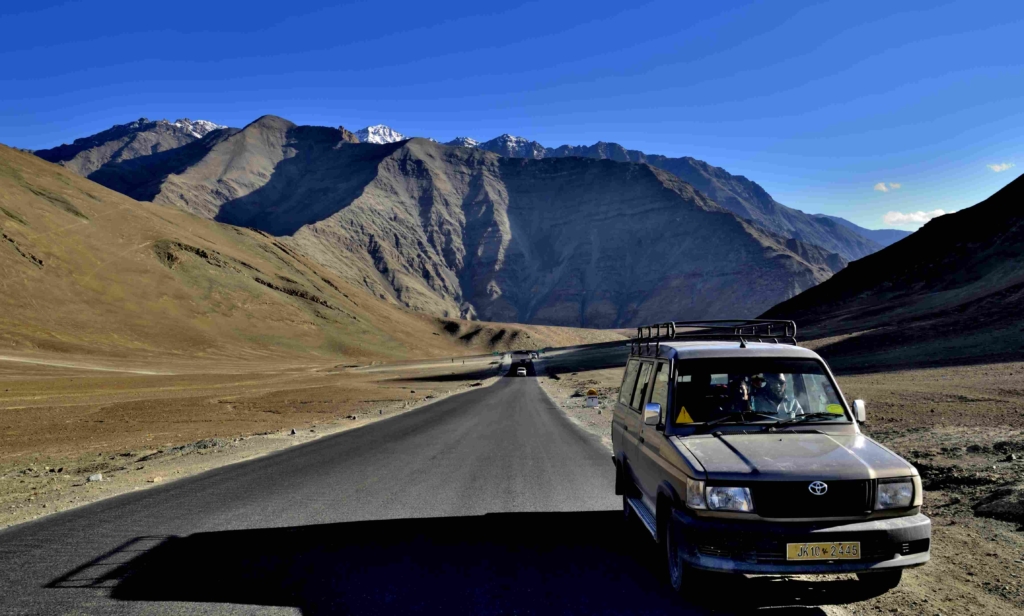 Optical Illusion 
This theory stands in the complete paradox of the magnetic force theory. According to this principle, there is no magnetic force in the hill. On the contrary, it explains the phenomenon of gravitational decomposition as an "optical illusion" which leads to magnetic shifting due to weathering. It makes any vehicle which goes down and it appears as if it is going upwards
Apart from these two principles, there is a belief among the locals living in the villages of this region that there was a road at this time which went directly to heaven.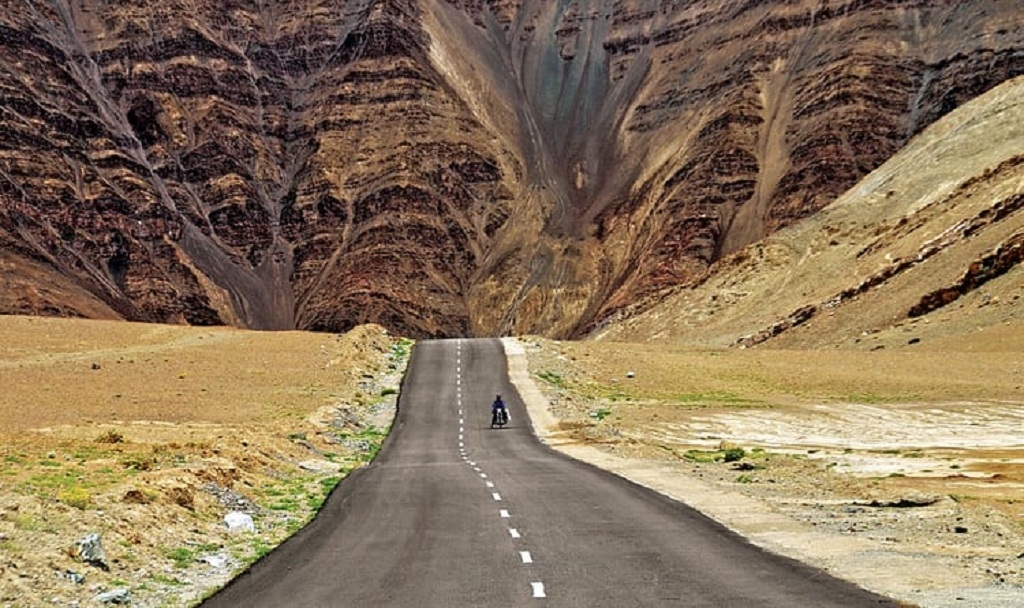 Activities
This gravitational phenomenon can be experienced on the magnetic road of Ladakh. At some distance on Magnetic Hill, there is a yellow box at some distance from Magnetic Hill, where you have to park your car in neutral gear. Gradually, you will see your car moving on its side without any effort moving at about 20 km/hour speed.
Once here, you can also try quad biking. It is quite thrilled on this huge bike that keeps you above the ground very much.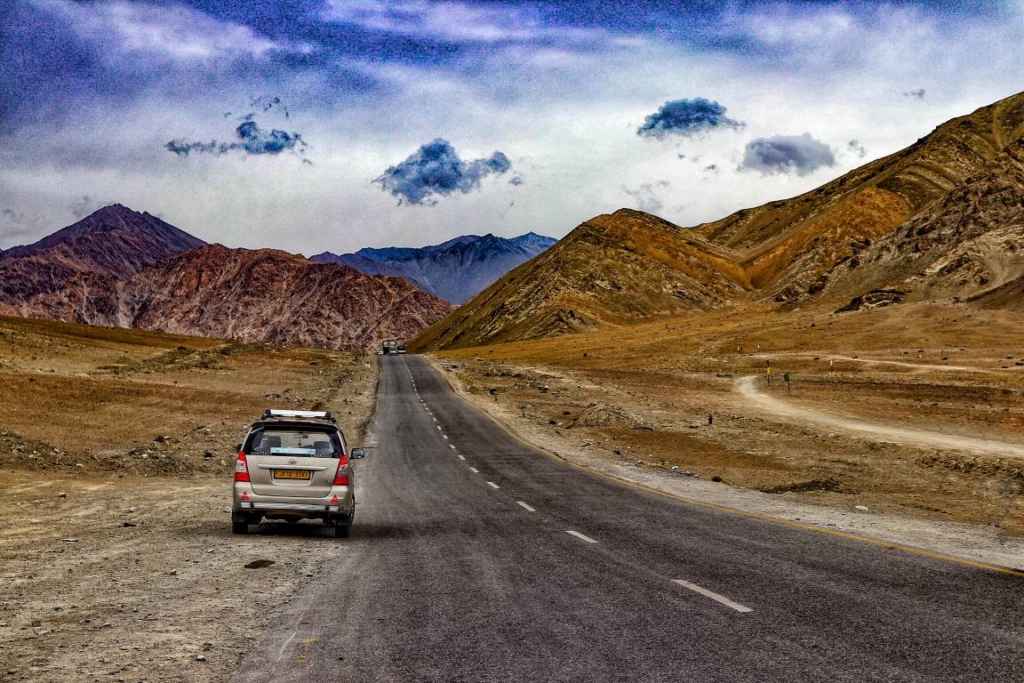 How To Reach Magnetic Hill Leh in Ladakh
By Air
Magnetic Hill is 32 km from Leh International Airport, which is the nearest airspace and well connected to major airports in India. From the airport, you can take a taxi to reach Ladakh Magnetic Hill on Leh-Kargil-Baltic National Highway.
By Rail
Leh is the nearest railway head, at a distance of 700 km from Ladakh. Jammu is well connected by railways from Delhi and other major Indian cities. The remaining distance can be covered by taxi.
By Road
If you are traveling from Delhi, the Manali-Leh highway is the easiest and most convenient option for reaching Leh. State transport buses and private buses often run from Himachal Pradesh to Leh Ladakh. Travelers like to travel from Manali to Leh (490 km) in their vehicle.
Map Of Magnetic Hill in Ladakh